Meatball Sauce
Traditional sauce that goes with the meatballs. My version is a little spicier than a traditional one. I find it perfect with my recipe and the dark spicy sauce is well balanced with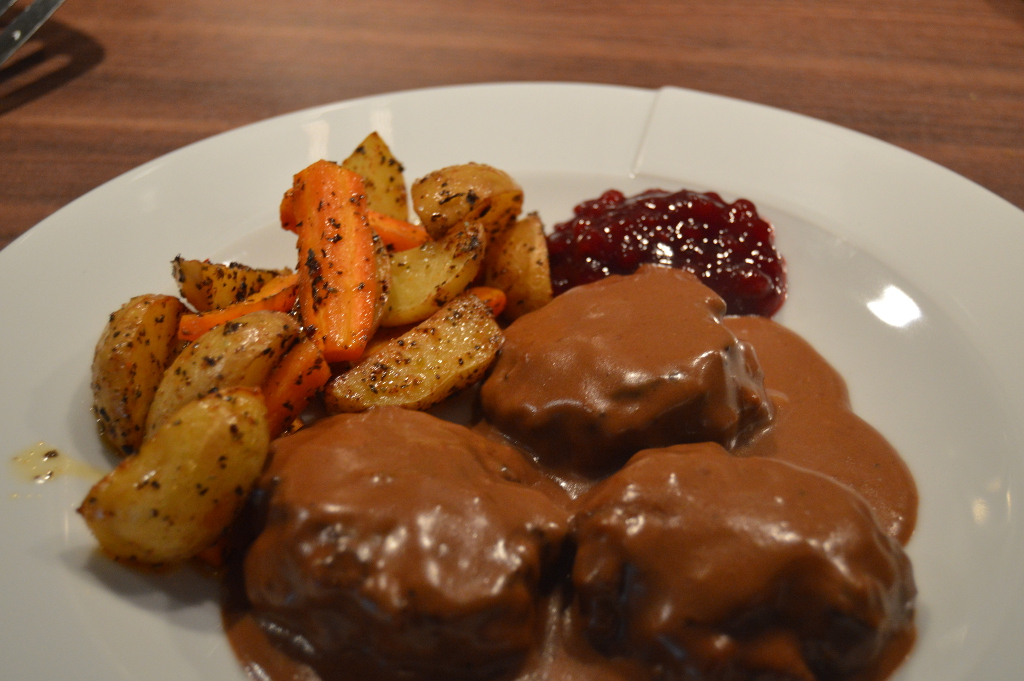 European Measurements
100g butter
3-4 tbsp. white flour
½ tsp. pepper
½ tsp. salt
6-8 dl. milk
2 tsp. sauce browning
Fat from fried meatballs
US Measurements
3.5 oz. butter
3-4 tbsp. white flour
½ tsp. pepper
½ tsp. salt
3-4 cups milk
2 tsp. sauce browning
Fat from fried meatballs
Directions
Melt butter and mix in "fat" from frying the meatballs.
Make sure to "brown the butter. You want a little burned taste to this sauce.
Add and mix in white flour.
Add 1 cup of milk, and stir until it thickens. Repeat this action until it has a silky consistence.
Add salt and pepper.
Add sauce browning.
Add a little milk or heavy cream to thin out the sauce.
If you want extra flavor I could suggest using some bouillon cubes.

Review
84%
Summary The dark brown sauce is perfect with Norwegian meatballs. It's extra dark and a little spicy which isn't the usual sauce with this dish, but still I like this way better.