Mom's Spice Cake
I have always loved this cake. It's moist, and has many of interesting flavors that makes you want to another piece. It's served really simple, but if you want to give it a little extra I suggest a little powdered sugar and maybe some blueberries to make it look even nice.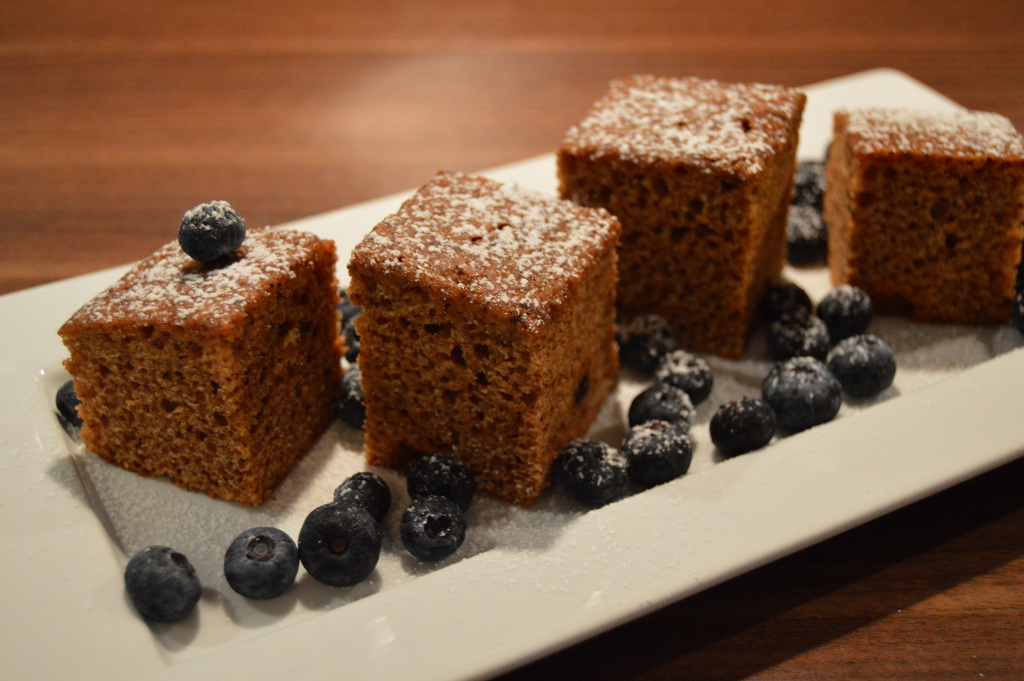 European Measurements
600g sugar
800g white flour
4 tsp. baking soda
4 tsp. cinnamon
2 tsp. clove spice
2 tsp. ginger spice
1 liter thick culture milk
100g raisins
1 tsp. vanilla
For US measurments click this button
Directions
Start by adding sugar, white flour and spices to a mixer bowl.
Add in raisins and the milk
Mix at medium speed
I like to add a teaspoon of vanilla in the mixture.
Pour the batter into a large cake form.
Drag batter up along the edges of the cake form to get the cake a more even shaped when baked.
Put it into the oven and bake it.
Cut cake out of the form and let it rest for 30 minutes before you serve it, while it's still a little warm.
The cake will stay good for weeks if you keep it covered in plastic.
Oven Temperature
175o Celsius
345o Fahrenheit

Review
77%
Summary Mom's spice cake is packed with sugar and spices. It'll stay moist and delicious for days. Freeze it and serve whenever you have unexpected guests and your guests would be grateful. Not much can go wrong making this. Decorations... a sprinkle of powdered sugar is all it needs.