Pacifical Dream
Pacifical Dream is a great dessert with natural flavors. Sweet, sour and bitter combined perfectly with a great quality vanilla ice cream. Lots of vitamin C and great to eat when you're having a cold, or just want it! Accommodate a delicious fruit dessert like this with my beef stew and I believe you have made the daily suggested requirements of fruits and vegetables.
Pacifical dream does not contain any ingredients containing gluten. (Check the ice cream brand you buy before going gluten free clear)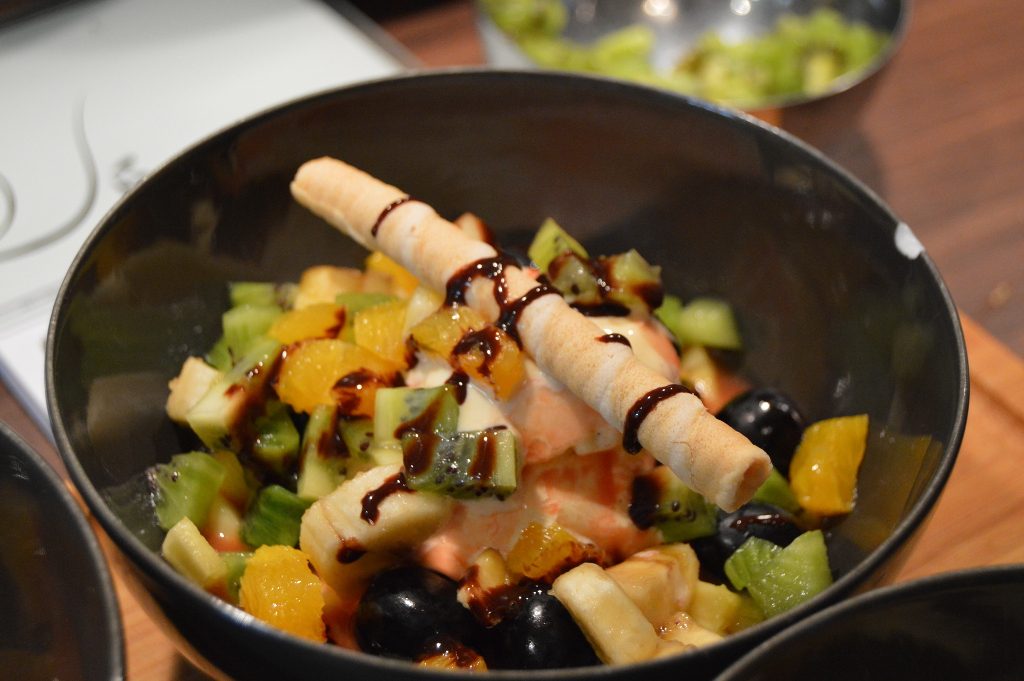 European Measurements
1 pineapple
4 kiwis
2 bananas
1 orange
100g blue/black grapes
4 scoops of premium vanilla ice cream
50 ml. strawberry and orange juice
For US measurements click this button.
Directions
Dice a pineapple into small triangles. (I use an apple cutter tool to separate the middle of the pineapple, this part is quite rough to eat and is better given as a snack.)
Wash and clean the grapes.
Dice kiwis, bananas and oranges.
Start by addling pineapples at the bottom of 4 dessert bowls.
Add 1 scoop (large) of ice cream.
Add in juice
Add grapes, bananas, kiwis and oranges.
I decorate with a rolled waffle cookie and a little chocolate.
I usually serve my beef stew before serving this dessert. The recipe could be found at http://www.chefnorway.com

Review
85%
Summary The fruits dedicated to this dessert, makes a good combination of flavors. Sweet, sour, bitter all together in a colorful blend. A treat worth trying after a meal of brown stew.