Guacamole is very important to nachos. It doesn't have to be a boring dish, with just minced meat and cheese. The guacamole gives a spicy, cold dip that is necessary with nachos.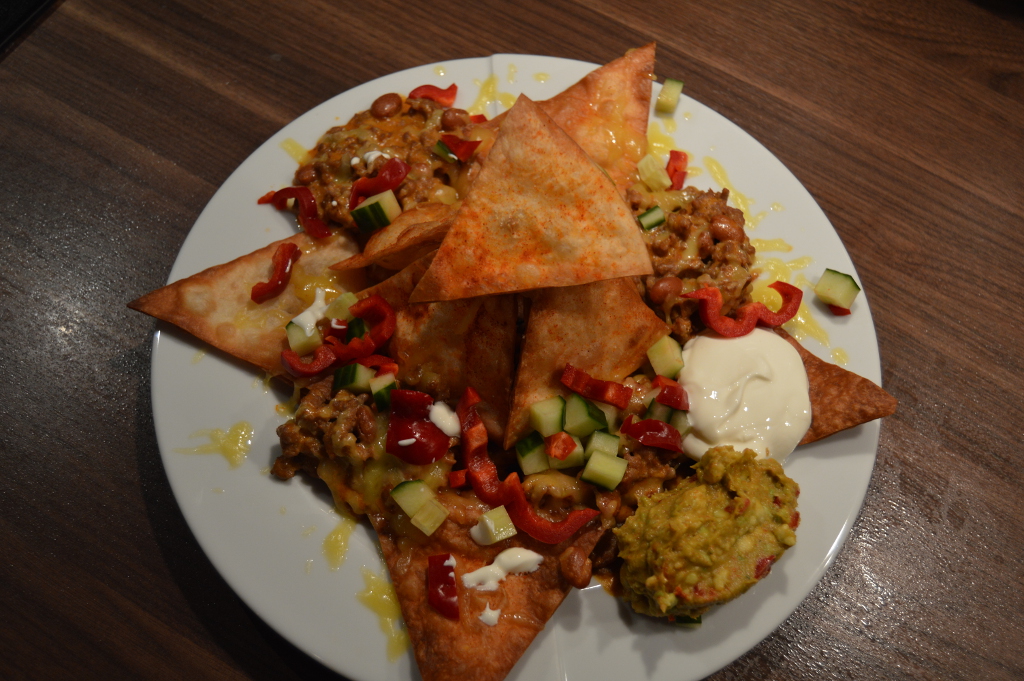 European Measurements
2 ripe avocados
½ red onion
1 tomato
½ green chili
½ red chili
1 lime
2 garlic cloves
½ tsp. salt
½ tsp. pepper-mix
For the US measurements click the button down below
Directions
Use a handheld mixer to blend two avocados.
Add finely chopped onion, tomato, chili, and garlic cloves.
I like to blend it with the mixer.
Add lime and season with salt and pepper.
Mix everything using a spoon and set to rest in the fridge.