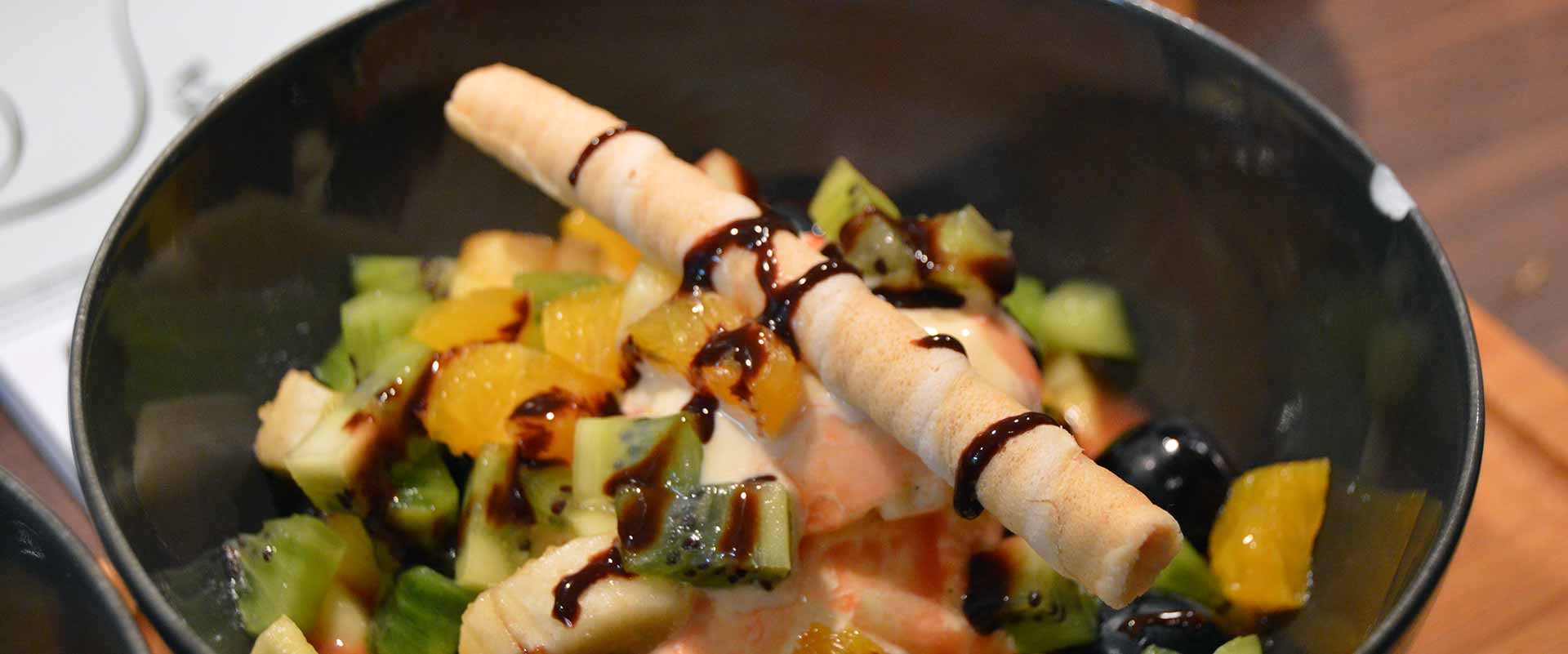 Fruit salad
Pacifical Dream
A good dessert that will fill your body with vitamins and antioxidants. Not only is it good, but a great way to bring in an extra helping hand from a younger family member. Many would probably call this a "fruit salad," but since my recipe focus on fruits found along the coast of the Pacific Ocean, I gave it a different name. Hawaii is known for its sweet Pineapple, New Zealand for their green kiwi fruit, South America for bananas, and California for the Oranges.
Servings: 4
Preparation time: 10 minutes
Total time: 15 minutes
Measurements
One pineapple
Four kiwis
Two bananas
One orange
A handful of grapes
Four Scoops of premium vanilla ice cream
50 ml. of strawberry and orange juice.
Directions
Dice a pineapple into small triangles.
Wash and clean the grapes. (If served to children grapes must be cut)
Dice kiwis, bananas, and oranges.
Start by adding pineapples at the bottom of 4 dessert bowls.
Add one large scoop of ice cream.
Blend strawberries in orange juice, then add it to the dessert bowl.
 Add grapes, bananas, kiwis, and oranges.
I decorate with a rolled waffle cookie and a little bit of chocolate sauce, or a berry coulis.

Review
85%
Summary The fruits dedicated to this dessert, makes a good combination of flavors. Sweet, sour, bitter all together in a colorful blend. A treat worth trying after a meal of brown stew.